Botanical name:Cassia Acutifolia
Common name: Tinnevelly Senna,Senna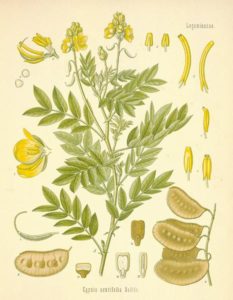 Vernacular name: நிலாவாரை Nila-vaa-rai
Useful parts: Leaves and pods
Description of the plants medicinal uses by Sage Agasthiya's in his text Patharthaguna Chinthamani.
அகத்திய முனியின் பதார்த்த குண சிந்தாமணி என்கிற நூலில் அணைத்து பதார்த்தங்களுடைய குணங்களை விரிவாக கூறியுள்ளார் , அவையிலிருந்து சில பாடல்களை எடுத்துக்காட்ட முயற்சிக்கிறோம்.
நில ஆவாரையின் குணம் Properties of nilavarai.
நிலாவாரை   யின்குணந்தா ணீகேண்  மயிலே
பலமூல வாயுவெப்பு பாவைச் – சிலகிரந்ததி
பொல்லாத குன்மம் பொருமுமலக் கட்டுமுத
லெல்லா மகற்றுமென வெண்.
(இ .ள்.)   மயிலனையவளே ! நில ஆவாரை பற்பல மூலவாயூக்கள் சுரம் சீழ்சிரங்குகள் வயிற்றுவலி வயிற்றை உப்பச் செய்கின்ற மலக்கட்டு இவைகளை நீக்கும்.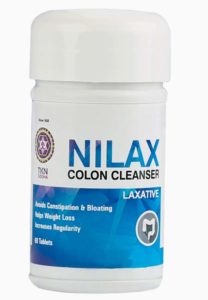 Medicinal uses:
 Senna traditional herb brought from Saudi Arabia is immensely used in Indian medical system.
Senna is a very good natural laxative, which solves constipation through intestinal peristalsis. Helps in body detoxification by cleansing the stomach and ensures soft tools. It is specialty is to excrete toxins from the body caused due contaminated food and drugs. It is ground as a paste and is applied for treating skin diseases. It is made as beverage like tea as a drink as cleansing product. Senna contains sennosides which helps in lining bowels in turn avoids hard stools reducing chances of hemorrhoids. Consumption of safe dose helps in weight loss, acidity, intestinal problems and handling obesity problems. Apart from above uses helps in regulating gastro intestinal conditions and inflammation.
Home remedy:
Tinnevelly Senna or Senna is a herb available in the market. Buy half kilograms of Senna check for adulterants remove the same. Powder it nicely and can be used with tea powder like a detox drink. Limit the consumption to be less than 40 milligrams. This drink works as a laxative and avoids constipation. Senna is World health Organization (WHO) accepted herb.
Sources:
Journal of Medicinal Plants Studies Vol. 1 Issue. 3 2013 www.plantsjournal.com Page | 41 Senna – A Medical Miracle Plant D. Balasankar , K. Vanilarasu , P. Selva Preetha, S.Rajeswari M.Umadevi, Debjit Bhowmik.
http://www.agriculturejournal.org/volume1number1/mechanical-drying-of-senna-leaves-cassia-angustifolia.