Siddha Medicine For Dengue Fever (கப சுரம் ).
Dengue fever is a dangerous and debilitating disease, and its a growing threat to global health. Like Malaria, Dengue is transmitted by the bite of a mosquito infected with one of the four dengue virus serotypes. The four different strains of the dengue virus are– DEN 1, 2, 3, 4. It is a febrile illness that affects infants, young children and adults with symptoms appearing 3-14 days after the infective bite.
The infection is most prevalent in South and Central America, where the tropical weather is perfect for mosquitoes, and is a problem as well in Southeast Asia, Africa and the Western Pacific
Dengue is not transmitted directly from person-to-person. According to modern Medicines like allopathy, there is no vaccine or any specific medicine to treat dengue.
In Siddha Medicine, Dengue is one among the 64 types of surams which also includes fevers of swine flu, avian influenza, chikungunya etc. Dengue is called KabaSuram கப சுரம் . kabam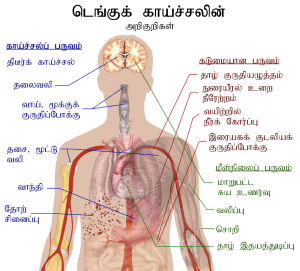 means cold; suram means fever; Also, it is a fever with respiratory Infections.
Symptoms of dengue fever:
mild fever, to incapacitating high fever,

severe headache,

pain behind the eyes,

muscle and joint pain, and rash.
Symptoms of Severe dengue (also known as dengue hemorrhagic fever):
fever,

abdominal pain,

persistent vomiting,

bleeding and breathing difficulty
Siddha Treatment For Dengue Fever:
As of now there is no cure for Dengue in Modern Medicines. But Siddha Medicine gives a complete cure for dengue.
Siddha drug 'nilavembu kudineer' நிலவேம்பு குடிநீர் or kaba sura kudineer கபசுர குடிநீர் which is considered as an effective preventive medicine for dengue fever.
The Siddha medicine is a combination of nine substances –
Nilavembu-நிலவேம்பு (Andrographis paniculata),

Vettiver-வெட்டிவேர் (vetiveria zizanioides),

Vilamicham ver-விலாமிச்சு வேர் (Cymbopogen jwarankusa),

Sandalwood powder-சந்தானம் (santalum album),

Peypudal-பேய்புடல் (trichosanthes cucumerina),

Pappaya Leaf Extract

Korai kizhangu-கோரை கிழங்கு (cyperus rotundus),

Sukku –சுக்கு (zinziber officinale),

Milagu-மிளகு (piper nigrum)

Parpadagam-பற்பாகடம் (mollugo cerviana).
Other Siddha herbal concoctions like papaya leaf juice பப்பாளி இலை சாறு , and malai vembu juice மலை வேம்பு சாறு are also prescribe to combat fever and symptoms of dengue.
The herbal drinks not only help to keep fever under control but act as an immunity booster. While papaya leaf juice is said to increase platelet count, malai vembu boosts immunity.
Nilavembu kudineer herbal powder Preparation:
First the impurities in all the nine ingredients should be removed.
Then toxicity removal methods for each should be done.
For example. Sukku should be first dipped in calcium solution and has to be roasted. Then the outter kin has to be remove to remove the pathogens in the outter layer.
Similarly, pepper has to be soaked in butter milk before using it.
In the same way according to Siddha Materia Medica, each raw material has to be petreated before preparing medicines from them.
After cleaning and de toxifying all the above described nine ingredients should be mixed in equal proportion.
NOTE: self medications and self prepared medicines can be harmful. So, It is advised not to prepare there own medicine from reading the information on this website. As the preparation of medicine involves many purification methods, it is advised to buy or get from a professional siddha practioner or from reputed siddha pharmacy.
Nilvaembu Decoction Preparation For Single Person.
5 to 10 grams of the nilavembu medicine powder should be boiled in 200 ml.
The mixture has to be boiled until 200ml turns into 50 ml.
The reason why the mixture has to boiled to 4:1 ratio is, only then the essence of the herbs will be present in the decoction. Heat is essential to break plant matrix to release medicinal compunds into the decoction.
The decoction has to be filtered with a clean seive or cloth and can be consumed in dosages recommeded by the siddha physician.
How to take Nilavembu kudineer: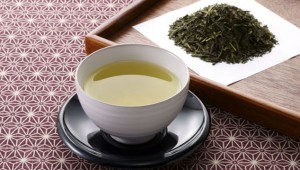 Dosage for above 12 years.
Nilavembu kudineer

(30-50

ml) twice a day.

papaya leaf extract (10 ml) twice a day.

malai vembu juice (10 ml) twice a day.
Dosage for Below 12 years of age.
According to the advice of the siddha Physician, children below can consume nilavembu kudineer.
Do's and don'ts in taking Nilavembu Decoction:
The nilavembu concotion has to be consumed 15 mins before taking food.

As heat is required for release of medicinal compunds and essence from the herbs, there is no use in taking decoction by just mixing the herbal powder with hot water.

Also there is no effect in directly swallowing nilavembu herbal powder.

Diabetic patients (sugar patients) can consume Nilavembu kudineer. Ther is no harm in it.

Diabetic patients can not soley rely upon Nilavembu Kudineer to control sugar in blood. They have to seek medical advice fron Siddha Physicians to take medicines that can control diabetes.

Nilavembu Kudineer should not be given to infants of 6 months old.

Due to its bitter taste, sugar or sweetners should not be mixed in the decoction, as it can affect the medicinal value of it.