Description
Siddha and Ayurveda system of medicine uses "Hybanthus enneaspermus" or "Ionidium suffruticosum" or Orithazhthamarai in Tamil and Rathna purush in Hindi is a famous herbal supplement.
Increases stamina in men by naturally enhancing testosterone.
Helps in preserving youth in oneself.
Increases zest in life.
Key features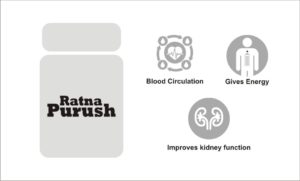 Improves kidney functions.
Increases virility
Improves strength and stamina.
Enhances blood circulation.
 Indication: To improve virility, stamina and vitality.
Dosage: Two capsules a day in the morning & evening before food with water.
Store in a cool & dry place.
Caution: Keep away from moisture.